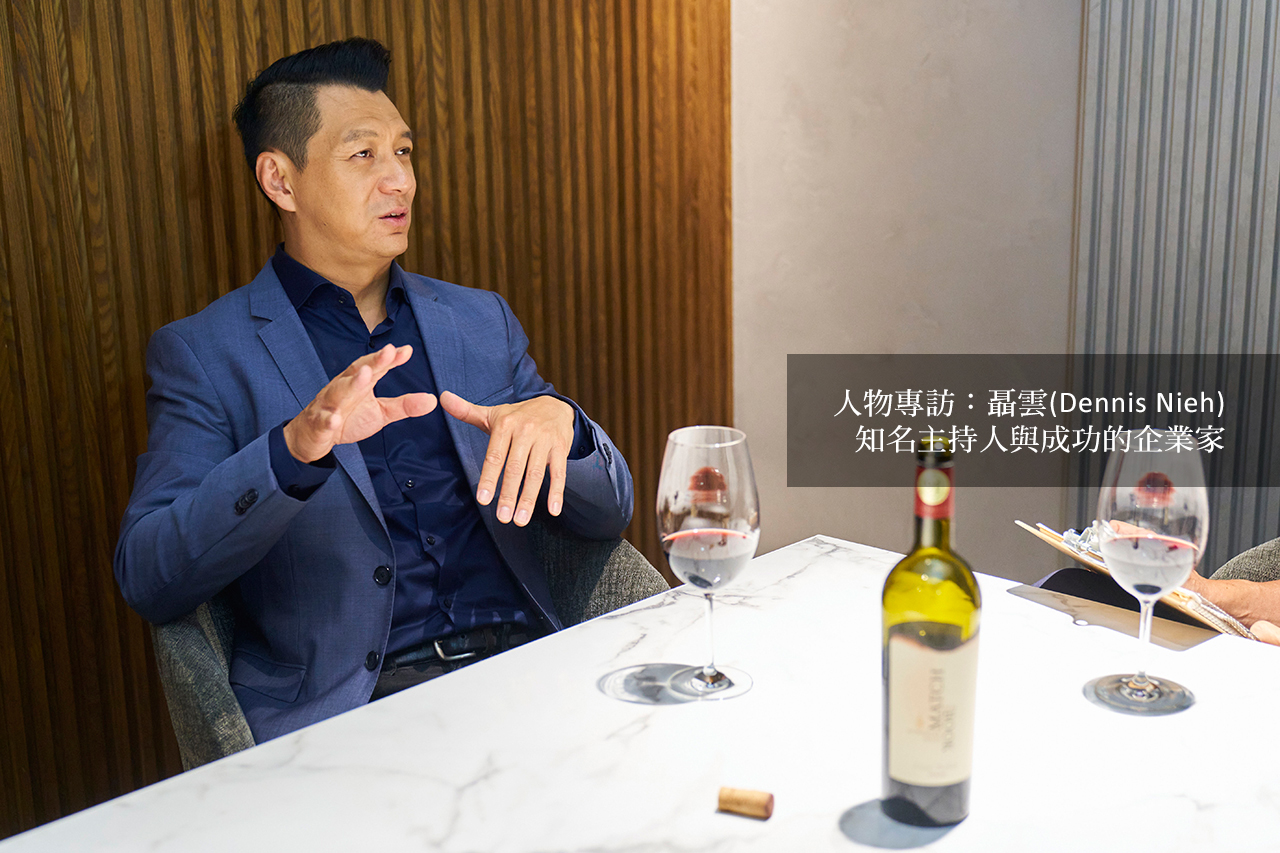 當我坐下來邀請台灣受歡迎的電視和廣播節目主持人聶雲的採訪時,他看上去很自在,善良且友善,就像你期望的公眾人物一樣
聶雲(Dennis)出生於台北,有著相當"一般"的背景,使他的娛樂事業前途變得渺茫。 他的母親是老師,父親是輪船長,負責貨船/客船。 他們都來自中國大陸,分別來自成都,四川和山東。 丹尼斯記得他的家人總是養有外來寵物,例如金剛鸚鵡,他的父親會從國外旅行中帶回來。 丹尼斯在70年代和80年代仍然存在的古老軍事社區中度過了快樂的童年。 丹尼斯8歲時,他的家人移居到美國,特別是聖何塞,在那裡讀高中,然後在聖何塞州立大學和加利福尼亞理工學院(Cal Poly)攻讀商業。
聶雲(Dennis)說,他從小就具有績效導向的才能。 在初中時,他熱愛唱歌,實際上贏得了歌唱比賽的冠軍,並獲得了獎金。 他演唱中英文流行歌曲。 在高中時,他被選為在學校活動和體育賽事開始之前會唱國歌的學生。 他涉獵吉他和小提琴。
聶雲(Dennis)於1996年返回台灣,在中國電台短暫演出後,在ICRT(台灣國際社區電台)開始了5年的工作,在那裡他成為有史以來最年輕的音樂總監。 在ICRT逗留後,他因主持許多廣播和電視節目(主要是綜藝節目)而在台灣廣為人知。 2002年,他主持了CTI娛樂慈善電視彩票節目,英語為"祝你好運",而聶雲有時也被稱為"樂透先生"。 他還曾在2011年Lady Gaga來台灣演出時主持過Lady Gaga的訪談。他還參與了《國家地理》節目的製作。 他仍然熱愛唱歌,並與享譽國際的導演李安(Ang Lee)一起參與音樂劇《吃,喝,男人,女人》的本地製作。 聶雲還是一位企業家,領導一家生產公司,乾麵條食品業務,並剛開始涉足一家進口朗姆酒企業。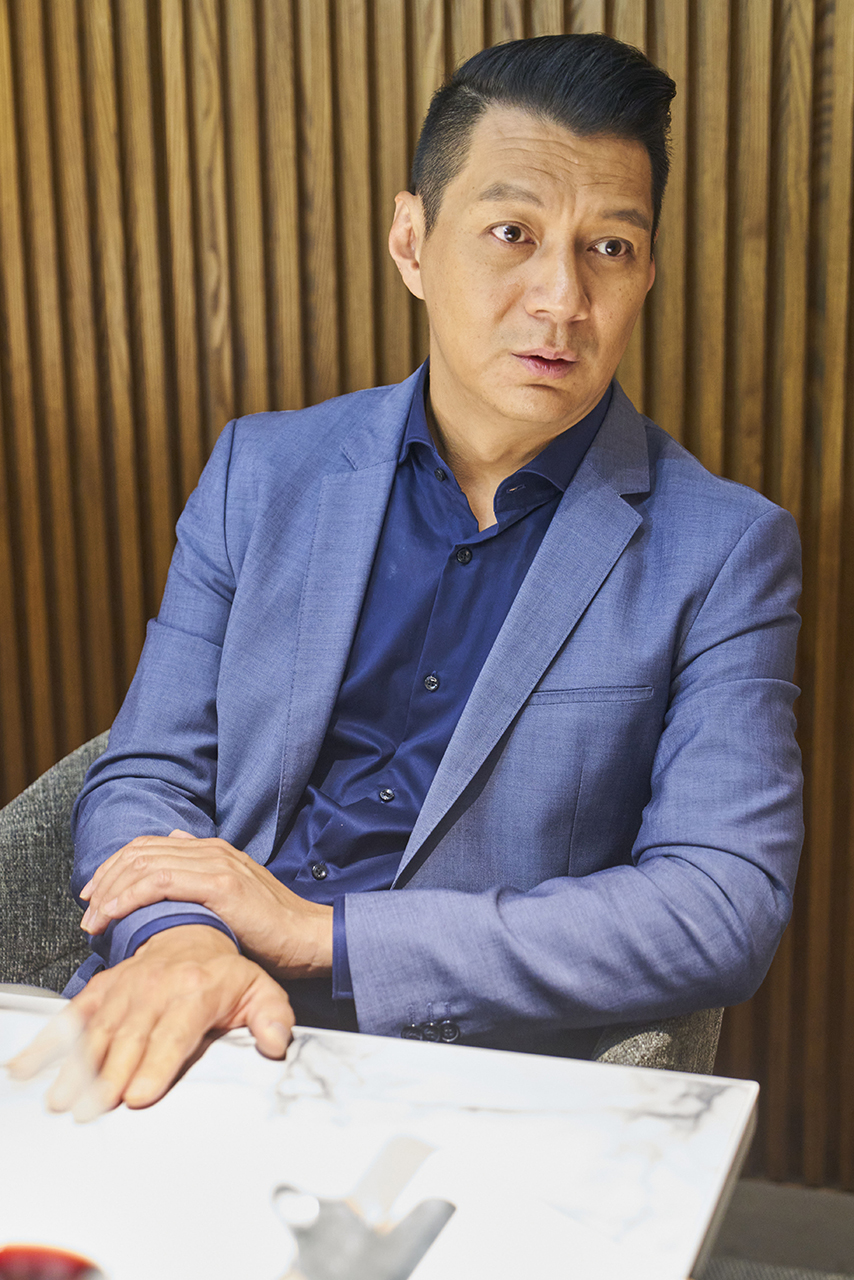 聶雲(Dennis)是一個成家的人,他的妻子朱迪(Judy)和2個兒子和一個女兒。 他喜歡與家人共度時光,他們喜歡戶外活動。 他們最喜歡的活動之一是水肺潛水,他們已經在台灣(例如,綠島)潛水。
雖然許多年輕人認為在這個時代很難做到娛樂化,但聶雲卻不這麼認為。 隨著互聯網和社交媒體的擴展,有抱負的表演者無需像在過去那樣向唱片製作人證明自己,就可以將自己的才華直接展現在目標受眾面前,從而 他們的認可和支持。 他說,渠道現在"無限",因此"無論多多,您都必須繼續努力!"
聶雲(Dennis)已成為當今如何在娛樂領域做到這一點的現代範例-他以優雅,謙遜和幽默的態度做到這一點!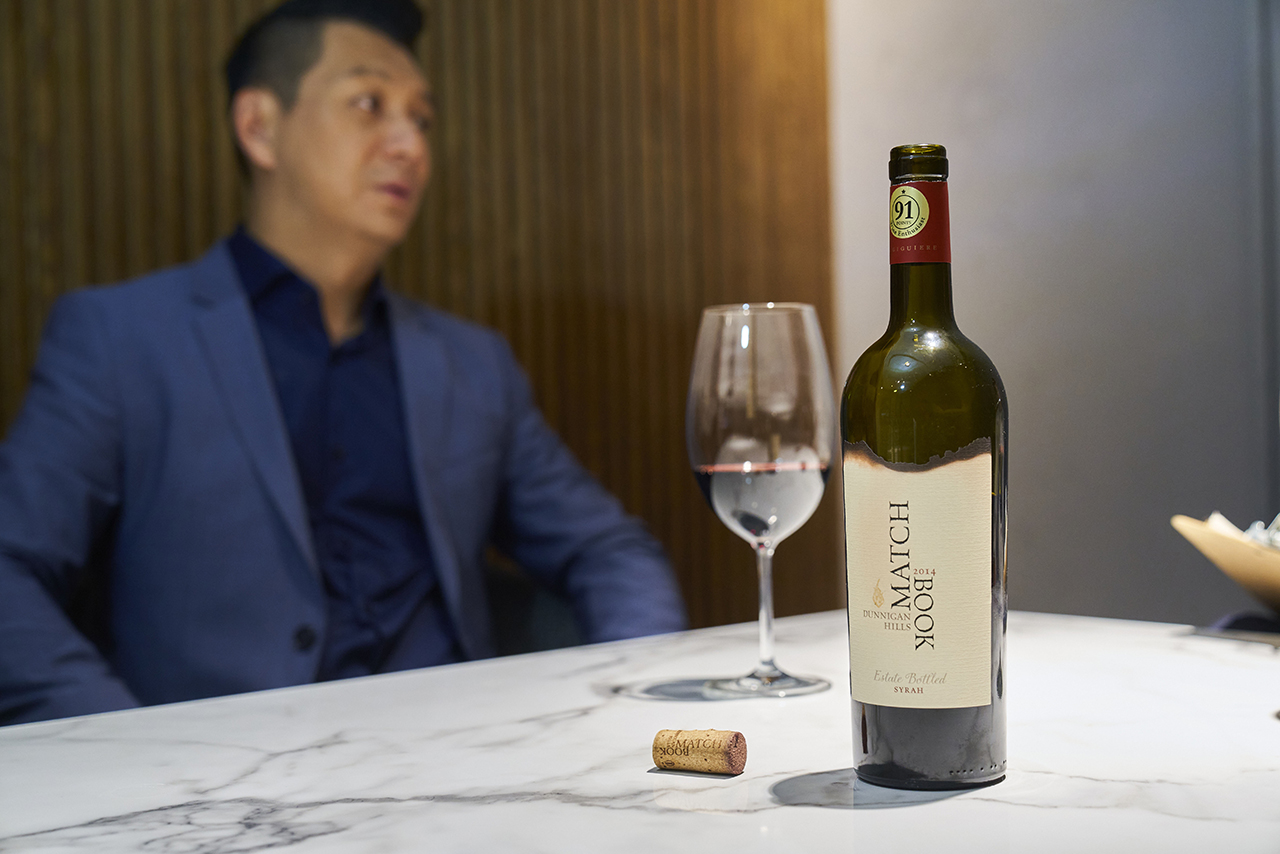 A Popular Presence & a Successful Entrepreneur in Taiwan Entertainment Media – Dennis Nieh
As I sit down for my interview with popular Taiwanese TV and Radio show host, Dennis Nieh (聶雲), he is looking calm, collected and friendly, as you would expect of a public personality. Dennis was born in Taipei, and had a fairly "normal" background which belied his future in entertainment. His mother was a teacher, and his father was a ship captain, commanding cargo/ passenger ships. They were both from Mainland China – from Chengdu, Szechuan, and Shandung, respectively. Dennis remembers that his family always had exotic pets – like macaws – which his father would bring back from his trips overseas. Dennis had a happy childhood in one of the old military communities that were still in existence into the '70s and '80s. When Dennis was 8 years old, his family migrated to the United States, San Jose specifically, where he attended high school and then university at San Jose State and California Polytechnic Institute (Cal Poly), where he majored in business.
Dennis relates that at an early age, he had a performance-oriented talent. In junior high school, he loved singing and was actually winning singing contests, and being awarded prize money. He sings both English and Chinese popular songs. In high school, he was selected as the student who would sing the national anthem before school activities and athletic events began. He dabbled in guitar and violin.
Dennis returned to Taiwan in 1996, and after a brief gig on Chinese radio, began a 5-year position at ICRT (International Community Radio Taiwan), where he became their youngest Musical Director, ever. After his stay with ICRT, he became well-known in Taiwan for hosting many radio and TV shows, primarily variety shows. In 2002, he hosted the CTI Entertainment Charity TV Lottery Show, in English "Good Luck Coming", and Dennis was sometimes referred to as "Mr. Lotto". He also hosted Lady Gaga's interview when she came to Taiwan to perform in 2011. He has also been involved with production of shows for National Geographic. He still loves singing, and was involved with the internationally-acclaimed director Ang Lee, on a local production of the musical "Eat, Drink, Man, Woman". Dennis is also quite an entrepreneur and heads a production company, a dry noodle food business, and has just become involved with an imported rum venture.
Dennis is a family man with his wife, Judy, and 2 sons and a daughter. He loves to spend time with his family and they love the outdoors. One of their favorite activities is scuba diving, and they have gone diving around Taiwan (e.g. Green Island).
While many young people think that it is difficult to make it in entertainment in this era, Dennis thinks otherwise. With the expansion of the Internet, and social media, instead of having to prove yourself to, for example, a record producer, as in the "old days", an aspiring performer can take his talent directly in front of his target audience, for their approval and support. And he says the channels are now "unlimited", so "You just have to keep working on your craft – whatever that many be!"
Dennis has become a modern example of how to make it in the entertainment field today – and he does it with grace, humility, and good humor!
http://davincwine.com/wp-content/uploads/2021/05/人物專訪封面-聶雲.jpg
853
1280
davinc
http://davincwine.com/wp-content/uploads/2021/09/logo_web.png
davinc
2021-05-27 16:05:31
2023-07-01 22:40:00
人物專訪:聶雲-知名主持人與成功的企業家Interview with Dennis Nieh, Media Personality