葡萄酒的風味
從幾方面可以解釋酒的獨特風味:發酵過程中產生的酸度、甜味、酒精、單寧和芳香化合物。
酸度:葡萄酒作為飲料位於pH範圍從低至2.5(例如檸檬)至高達4.5(例如希臘酸奶)的酸度。葡萄酒一般口味偏酸。
甜度:根據葡萄酒的風格,葡萄酒的甜度範圍從沒有糖到非常甜,如楓糖漿。術語"dry"是指沒有甜味的酒。
有些葡萄酒太dry(乾),會刮掉舌頭上的水分,使嘴裡粘在你的牙齒上。另一方面,一些葡萄酒如此甜及濃郁,以至於像機油一樣黏稠在玻璃杯的兩側。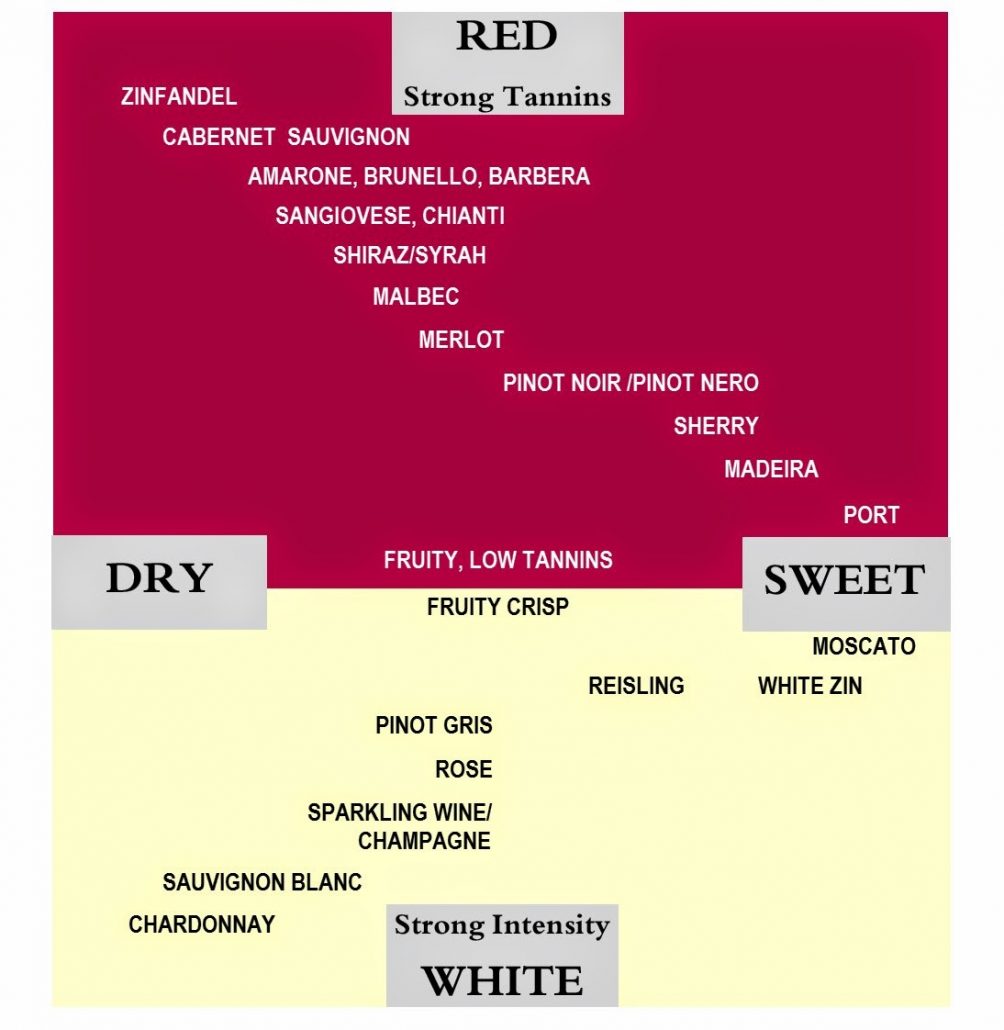 為什麼一些不甜(Dry)葡萄酒比其他酒 "不甜"
葡萄酒作家已經描述了不甜的概念多年,食品科學家實際上已經研究了為什麼一些葡萄酒比其他酒品嚐更"不甜"。兩組人都聲稱,香氣,單寧和酸度是葡萄酒決定"不甜"的關鍵因素。
你可能比你的朋友對單寧更敏感
最近的一項研究表明單寧有趣的是,根據唾液中天然存在的蛋白質的量,一些人對單寧的敏感性較高。唾液中含有更多蛋白質的人不會像唾液中蛋白質低的人那樣感覺到單寧的不甜效應。另一個有趣的事實是,與鹹味和高脂食物搭配時,單寧的味道會減少。我們將提出一篇關於單寧主題的後續文章。
酸度使我們感到甜蜜感覺
酸平衡甜度。一種酸度較高的葡萄酒比酸度較低的酒口感更 "不甜"。有些紐西蘭白蘇維濃葡萄酒生產商將在他們的葡萄酒中留下幾克殘糖,就是因為若不這樣做,酸度如此之高無法舒適飲用。
我們的鼻子(香氣)引領我們的口味
我們的嗅覺也極大地影響了我們對甜味的感知。你可以想像,一種聞味道更甜的葡萄酒也會嘗起來更甜。葡萄酒品種香味往往被稱為"芳香",因為它們甜美的花香。幾個例子是冰酒、Gewurztraminer(格烏茲塔明娜)、和蜜絲嘉(麋香)。
酒精:酒的味道辛辣,口感塗層,溫暖你的喉嚨後面。葡萄酒的平均酒精含量約為10%ABV(酒精度)至15%ABV。當然,也有一些例外:Moscato d'Asti義式麋香白葡萄酒可以低至5.5%的酒精度,Port波特酒用中性白蘭地加強至20%的酒精度。
單寧:丹寧在紅葡萄酒中被發現,有助於紅葡萄酒的澀味。在你的舌頭上放一個濕的紅茶袋,這是單寧如何品嚐的一個很好的例子。
普通葡萄酒口感:葡萄酒飲用者是指"果味與泥土味","濃郁與清淡"。雖然品酒是非常主觀的,下面的圖表是在這些尺度上放置紅葡萄酒和白葡萄酒的通用參考。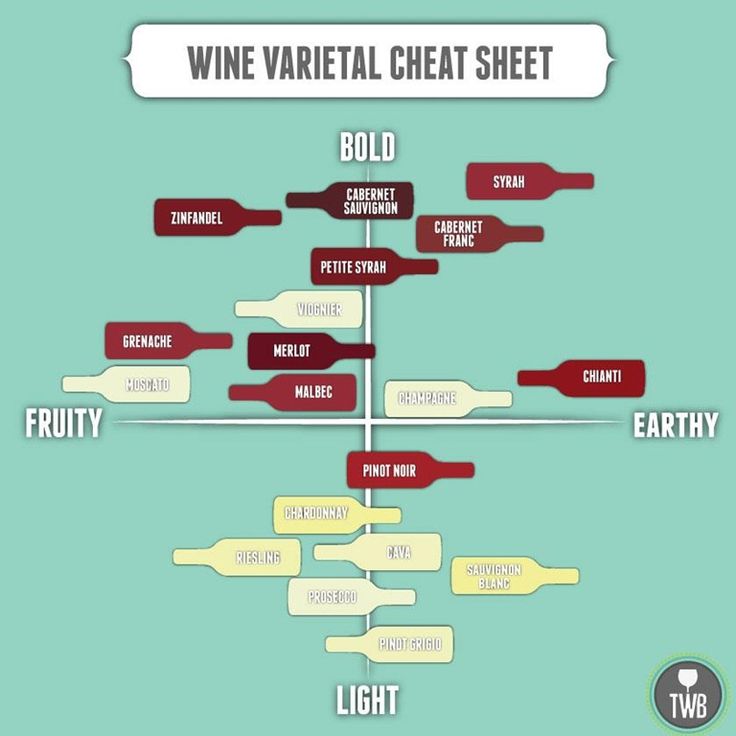 The Taste of Wine
There are several facets that explain wine's unique flavor: acidity, sweetness, alcohol, tannin, and aroma compounds produced in fermentation.
Acidity: Wine as a beverage lies on the acidic end of the pH scale ranging from as low as 2.5 (e.g., lemon) to as high as 4.5 (e.g., Greek yoghurt). Wine generally tastes tart.
Sweetness: Depending on the style of wine, sweetness in wine ranges from having no sugar at all to very sweet, like maple syrup. The term "dry" refers to a wine without sweetness.
Some wines are so dry that they scrape the moisture from your tongue and make the inside of your mouth stick to your teeth. On the other end of the spectrum, some wines are so sweet that they stick to the sides of your glass like motor oil.
Why Some Dry Wines Taste "Drier" Than Others
Wine writers have described the concept of dryness for years, and food scientists have actually studied why some wines taste "more dry" than others. Both groups claim that aroma, tannin and acidity are key components to why a wine tastes 'dry.'
You Might Be More Sensitive to Tannin than Your Friends
What's interesting about tannin is that a recent study demonstrated that some people have higher sensitivities to tannin, based on the amount of proteins naturally present in their saliva. People with more proteins in their saliva do not feel the drying effect of tannin as much as people with less. Another interesting fact is that the taste of tannin is reduced when paired with salty and fatty foods. We will present a subsequent article focused on the topic of tannins.
Acidity Tricks Our Perception of Sweetness
Sour counterbalances sweet. A wine that has higher acidity will taste more "dry" than a wine with less acidity. Several producers of New Zealand Sauvignon Blanc will leave a couple grams of residual sugar in their wines, because the acidity is so high.
Our Noses Lead Our Sense of Taste
Our sense of smell also greatly affects our perception of sweetness. As you can imagine, a wine that smells sweeter will also taste sweeter. Wine varieties are often referred to as "Aromatic", because of their sweet floral aromas. A few examples of this are Riesling, Gewurztraminer, and Muscat.
Alcohol: The taste of alcohol is spicy, palate-coating and warms the back of your throat. Wine's average range of alcohol is about 10% ABV (alcohol by volume) to 15% ABV. Of course, there are a few exceptions: Moscato d'Asti can be as low as 5.5% ABV, and Port is fortified with neutral brandy upping it to 20% ABV.
Tannin: Tannin is found in red wines and contributes to the astringent quality of red wine. Put a wet, black tea bag on your tongue for a great example of how tannin tastes.
General Wine Taste Notes: Wine drinkers refer to the terms "Fruity & Earthy", and "Bold & Light". While wine tasting is extremely subjective, the following chart is a good general reference for the placement of red and white wines on these scales.
http://davincwine.com/wp-content/uploads/2018/02/2851-2.jpg
315
1500
davinc
http://davincwine.com/wp-content/uploads/2021/09/logo_web.png
davinc
2018-02-27 16:57:29
2023-07-01 22:38:10
葡萄酒的風味The Taste of Wine