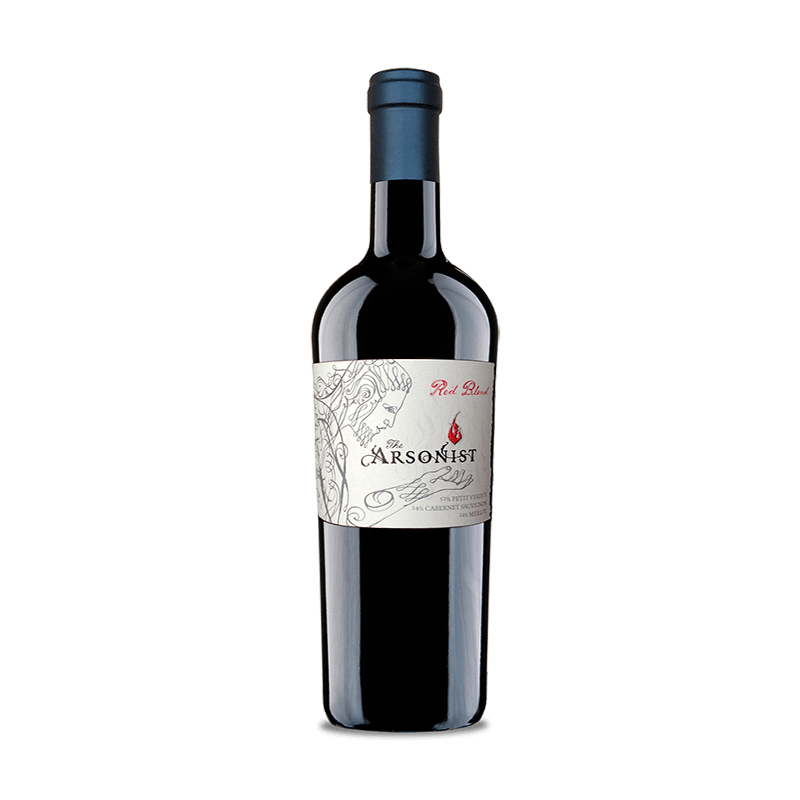 火影亞索尼詩混釀紅酒
The Arsonist Red Blend
NT$ 1500
About this wine
這是來自舊金山東北部的鄧尼根山 – 小維多和馬爾貝克的 超級華麗混合,以及白堊山的赤霞珠。在法國、美國和歐洲等地 皆由美國混合桶中混合和陳釀 22 個月,大約有30% 的桶是新的。 Arsonist Red Blend 含有葡萄成熟的深紅色及如同紅色水果一般。 "飲一大杯酒" 是台灣葡萄酒愛好者的最愛!
From Dunnigan Hills, northeast of San Francisco – An opulant blend of Petit Verdot and Malbec, with Chalk Hill Cabernet Sauvignon. Blended and aged 22 months in a combination of French, American and European/American hybrid barrels, and approximately 30% of the barrels are new . The Arsonist Red Blend is loaded with ripe dark and red fruit. "A BIG wine." A Taiwan wine lover's favorite!
資 訊
年        份:2017
酒        廠:Matchbook
產  區:加州Dunnigan Hills
葡萄品種:Petit Verdot 53%、Malbec 28%、Cabernet Sauvignon 19%
酒精濃度:14.3%
風味搭配
品酒筆記:紫羅蘭、黑莓和焦糖的香氣混合著烤橡木和香草的香氣。入口處有甜美的野莓果味,隨著葡萄酒在味覺中的進展而乾燥。一款豐富而甘美的葡萄酒,帶有乾藍莓和多汁李子的精華,完美地過渡到悠長的餘味,帶有一絲黑巧克力和松露單寧的味道。
試飲溫度:10°C~12°C
佐餐食物:適合搭配菲力牛排,慢烤Osso Buco或胡椒粉烤牛排
Tasting Notes: Aromas of violets, blackberry   and caramel intermingle with toasty oak & vanilla on the nose.  Sweet wild berry fruit   flavors on entry, dry as the wine progresses across the palate.   An opulent and luscious   wine with the essence of dried blueberries & juicy plum, that seamlessly transition to a   lengthy finish with hints of dark chocolate and truffle tannins.
Pairings: Pair this layered and complex red blend with a Filet Mignon, slow-roasted Osso Buco, or peppercorn-crusted New York strip steak.
獎 項
2015 Wine Enthusiast –  90 Points
2019 Houston Chronicle Tasting Panel Review – 19.1 point out of 20 points; Highly Recommended