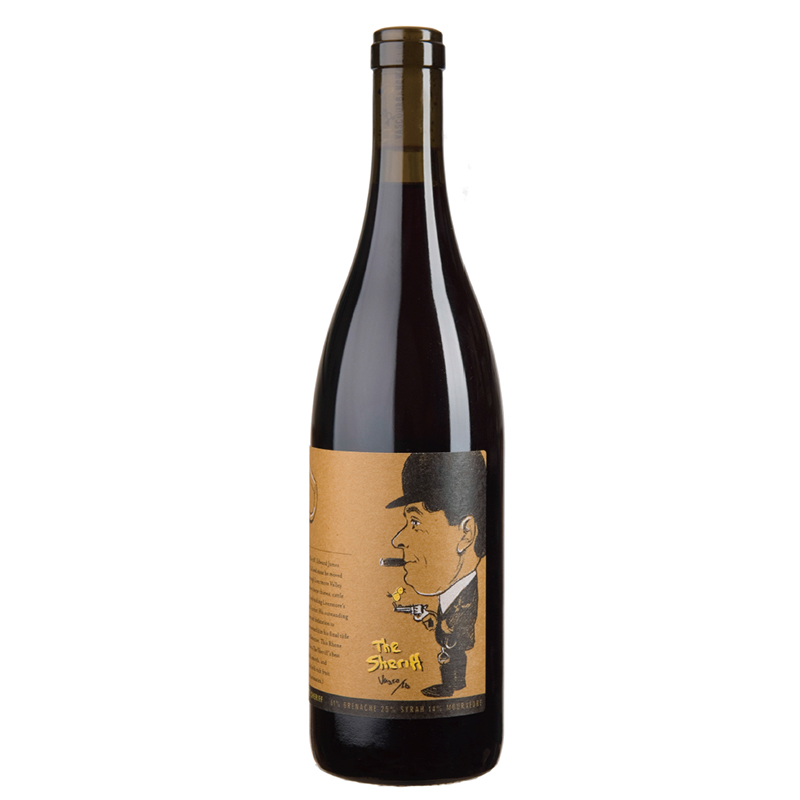 資 訊
年        份:2016
酒        廠:Vasco Urbano
產  區:Livermore Valley利弗莫爾山谷位於德爾巴列湖東北面朝西北的山坡上,從海拔200英尺到頂部近1000英尺,豐富的礫石壤土和陡峭的山坡為完美的地方種植歌海娜提供了完整的地方,Tablas Creek Clone Grenache種植在這個地方以利用這些驚人的生長條件,由此產生的水果豐富,濃郁,充滿了味道。
Deep in the heart of the Livermore Valley sits a northwest facing hillside just northeast of Lake Del Valle. Dramatic slopes take the elevation from the bottom of the hill at 200 ft above mean sea level to nearly 1000 ft at the top. The rich gravelly loam and steep hillside make for the perfect place to grow Grenache with integrity. The Marina Ranch Grenache is the premier source for Grenache in the Livemore Valley. We have moved our Syrah sourcing to Ghielmetti Vineyard, where weather is a bit cooler during the growing season, retaining Syrah's signature black fruited meatiness in-tact. Mourvedre comes from Raboli Vineyard in the heart of the region's Valley floor. Together these wines create a single snap shot of what the Livermore Valley is capable with the classic Rhone varieties.
葡萄品種:45% Grenache、40% Syrah 、15% Mourvedre
酒精濃度:14.6%
風味搭配
品酒筆記:我們認為Marina Ranch Grenache是Livemore Valley的格希那的首要來源, 葡萄園種植在德爾巴列以北的山坡上,從著名的Beaucastel Clones經Paso Robles的Tablas Creek到山坡上, 我們已將西拉的採購轉移至Ghielmetti葡萄園,在生長季節期間天氣稍涼,保留西拉標誌性的黑果肉味, Mourvedre來自拉波利葡萄園,位於該地區山谷的中心地帶, 這些葡萄酒共同構成了利弗莫爾谷與羅納河經典葡萄酒的完美結合,展現桃子與香草的風味,與一絲絲的桶香完美融合,擁有良好複雜口感,奶滑的尾韻,拌著爽口的酸度.
試飲溫度:10°C~12°C
佐餐食物:適合搭配亞洲微辣料理,烤、燉肉、紅燒肉,如牛肉,小牛肉,豬肉,雞肉和野味。 
Tasting Notes: Grenache tends to be the most dominant grape used in the Rhône blends and provides soft, spiced berry flavors and a round mouth feel. Syrah brings out a wild side to the blend with aromas of smoked meat, black pepper and olive tapenade and is bolstered by a muscular structure. Mourvèdre adds earth tones and gamy flavors with high amounts of color pigment and tannin.  The resulting wine is rich, dense and full of flavor.
Pairings: Grilled, stewed and braised meats like beef, veal, pork, chicken and wild game. It's a good match for less spicy styles of Asian cooking.