你有沒有被一個傲慢的侍酒師或葡萄酒酒商指責汽泡酒不能稱做香檳酒? 你不知道為什麼? 這是因為雖然汽泡酒和香檳都有泡沫,但這僅是汽泡葡萄酒共同之處。
以下是兩者之間的五大主要區別:
1. 他們來自不同的地方
汽泡酒來自意大利東北部的威尼托地區,香檳來自法國東北部的香檳地區。 隨著舊世界葡萄酒釀造的悠久歷史,這些地區為他們的風土 – 葡萄種植的氣候和土壤而感到非常自豪。
香檳被認為是起泡酒的發源地,其種植者認為香檳是 "地方酒",無法在世界其他地方複製。多年來,香檳的名字一直用於營銷目的,香檳的管理機構已經起訴了Perrier,Yves Saint Laurent和Miller啤酒等品牌。
所以你看,所有的香檳都屬於汽泡酒,但並不是所有汽泡酒都是香檳酒。
2. 它們由不同的葡萄釀製而成
生產香檳酒和汽泡酒葡萄所使用的葡萄由本地區各自的組成機構制定,以確保該地區葡萄酒的質量和真實性。
香檳生產中允許使用三種主要葡萄:霞多麗,黑比諾和皮諾莫尼耶。 Prosecco主要生產意大利威尼托地區的汽泡酒葡萄或格萊拉葡萄。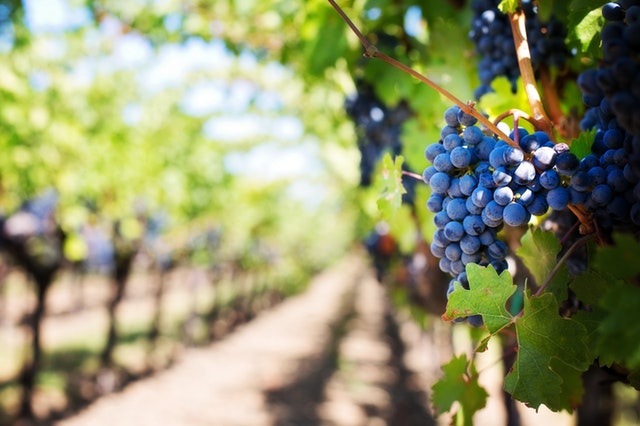 3. 它們以不同的方式製作
香檳酒使用時間和勞動密集型工藝製作,稱為MéthodeTraditionelle,也稱為MéthodeChampenoise。 這種方法要求葡萄酒的二次發酵(它是如何得到它的氣泡的)發生在同一個瓶子裡,它會從中提供。
汽泡酒的二次發酵發生在不銹鋼槽中,這個過程稱為Charmat方法。 直到二次發酵完成後才將葡萄酒裝瓶,使其成為更具成本效益的方法,從而為消費者帶來更實惠的價格。
4. 他們有不同的風味概況
汽泡酒的特點通常是青蘋果,柑橘和白色花朵的香氣,通常是清淡而細膩的,而且不是非常複雜。一些汽泡酒甚至與甜味,或者稱為"干性"有關。
另一方面,香檳增加了複雜性,部分原因是在二次發酵過程中花費了與死酵母細胞接觸的額外時間。 這些酵母細胞除了可以根據所用葡萄的比例而變化,還可以包括,但不限於:柑橘、蘋果、桃子、獼猴桃、蜂蜜、白色的花朵、櫻桃和覆盆子的味道。
5. 它們代表不同的價格點
除了將葡萄酒與食物搭配之外,還應該將葡萄酒與場合配對。
Prosecco是一款經濟實惠的汽泡酒,是一款不錯的日常選擇。這也是含酒精飲料如含羞草,貝利尼或石榴 – 迷迭香的最佳選擇。
香檳酒的價格更高,通常每瓶40美元以上,這使得它更像是一種特殊場合的葡萄酒,其複雜性最好在享用時慢慢體驗。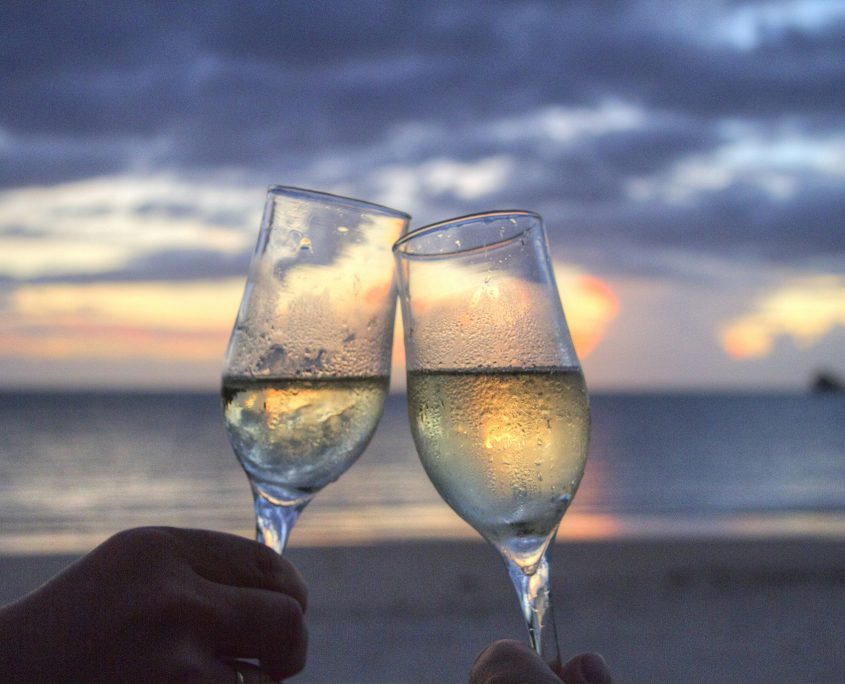 Prosecco vs. Champagne: What's the difference?
Have you ever been reprimanded by a snooty sommelier or wine snob for referring to prosecco as Champagne, and you weren't sure why? It was because while prosecco and Champagne both have bubbles, that's just about all these sparkling wines have in common.
Here are five major differences between the two:
1. They're from different places: Prosecco hails from the Veneto region in northeast Italy, and Champagne comes from the Champagne region in northeast France. With the extensive history of winemaking in the Old World, these regions take great pride in their terroir – the climate and soil where their grapes are grown. Champagne is considered the birthplace of sparkling wine, and its growers consider Champagne a "wine of place" that cannot be reproduced anywhere else in the world. Over the years the Champagne name has been used indiscriminately for marketing purposes, and Champagne's governing body has sued brands such as Perrier, Yves Saint Laurent and Miller beer over its use. So you see, all Champagne is sparkling wine, but not all sparkling wine is Champagne.
2. They are made from different grapes: Grapes used in the production of both Champagne and prosecco are set by their region's respective governing bodies to ensure the quality and authenticity of the region's wines. There are three main grapes allowed in the production of Champagne: chardonnay, pinot noir and pinot meunier. Prosecco is produced primarily from the prosecco or glera grape, which is native to the Veneto region of Italy.
3. They're made in different ways: Champagne is made using a time and labor intensive process known as the Méthode Traditionelle, also called Méthode Champenoise. This method requires that the wine's secondary fermentation (how it gets its bubbles) take place in the same bottle it will be served from. Prosecco's secondary fermentation takes place in a stainless steel tank, a process known as the Charmat method. The wine is not bottled until the secondary fermentation is complete, making it a more cost-effective method that results in a more affordable price for the consumer.
4. They have different flavor profiles. Prosecco is generally characterized by notes of green apples, citrus and white flowers that are usually light and delicate and not exceedingly complex. Some prosecco even borders on sweet, or what's known as off-dry. Champagne, on the other hand, has added complexity, due in part to additional time spent in contact with dead yeast cells during secondary fermentation. These yeast cells give it a toasted brioche, yeasty bread dough or biscuit taste, in addition to fruit and other flavors, which can vary depending on the proportion of grapes used and can include – but is not limited to – citrus, apple, peach, honey, white flowers, cherry and raspberry.
5. They represent different price points: In addition to pairing wine with food, you should also pair the wine with the occasion. Prosecco is an affordable sparkling wine that is an excellent everyday option. It's also a great choice for sparkling wine-based drinks like mimosas, bellinis or pomegranate-rosemary royales (click here for recipe). Champagne's higher price point – entry level is usually upward of $40 a bottle – makes it more of a special occasion wine whose complexity is best enjoyed when savored on its own.
https://davincwine.com/wp-content/uploads/2018/02/pexels-photo-712324-3.jpg
323
1500
davinc
http://davincwine.com/wp-content/uploads/2021/09/logo_web.png
davinc
2018-03-26 12:16:27
2023-07-01 22:37:29
氣泡酒與香檳 - 有什麼區別 ?Prosecco vs. Champagne