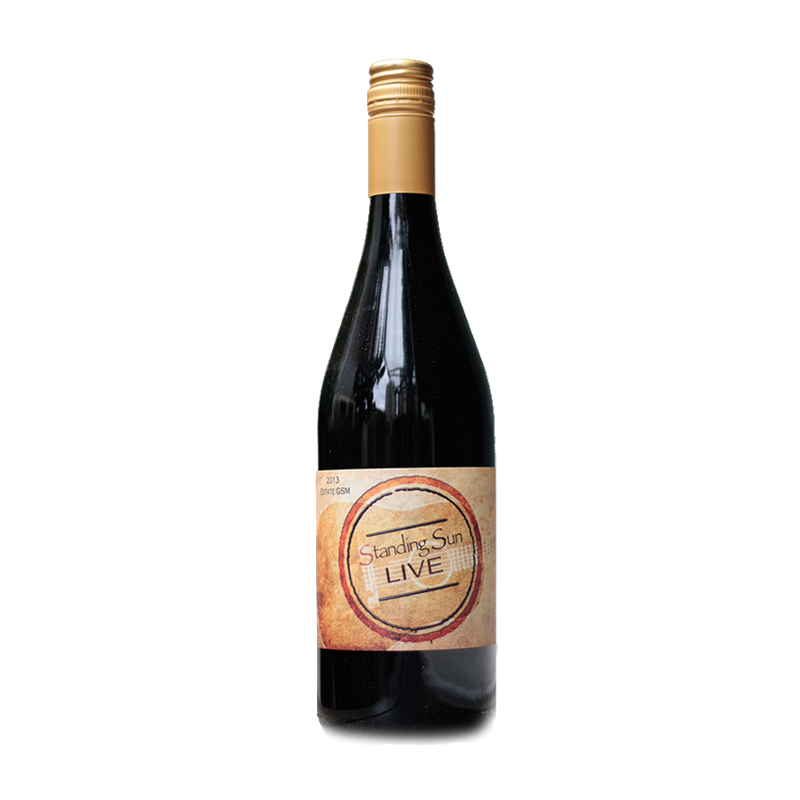 資 訊
年        份:2013
莊        園:John Wright's Estate, Santa Inez Valley, California
產  區: Santa Inez Valley, Santa Barbara County, California
葡萄品種:30% Grenache 40% Syrah 30% Mourvedre
酒精濃度:14.6%
風味搭配
品酒筆記:Grenache(格那希)、Syrah (西拉)、 Mourvedre (慕合懷特)的完美節合,為您提供了這款大膽優雅的葡萄酒。 每個品種優缺點特色互補。這種活潑的組合呈現紫羅蘭、胡椒的香氣、尾韻是黑莓和五香粉。 可可、黑櫻桃、煙灰、單寧和辛辣的口感貫穿你的味覺。
佐餐食物:非常適合搭配牛排和肋眼牛排料理
Tasting Notes:A beautiful marriage of Grenache, Syrah, and Mourvedre offers you a wine of daring elegance.   Working together each varietal complements the next. This lively blend surrenders a nose of violet   and pepper, finishing off with blackberry and allspice. An air of deep cocoa and port-like qualities   introduces you to a bolder side of our beloved Rhône blend. Dark cherry masques its way in, as   soot and a tannic, peppery finish persist across your palate.
Pairings:Pairs well with fattier and rib-eye steaks.