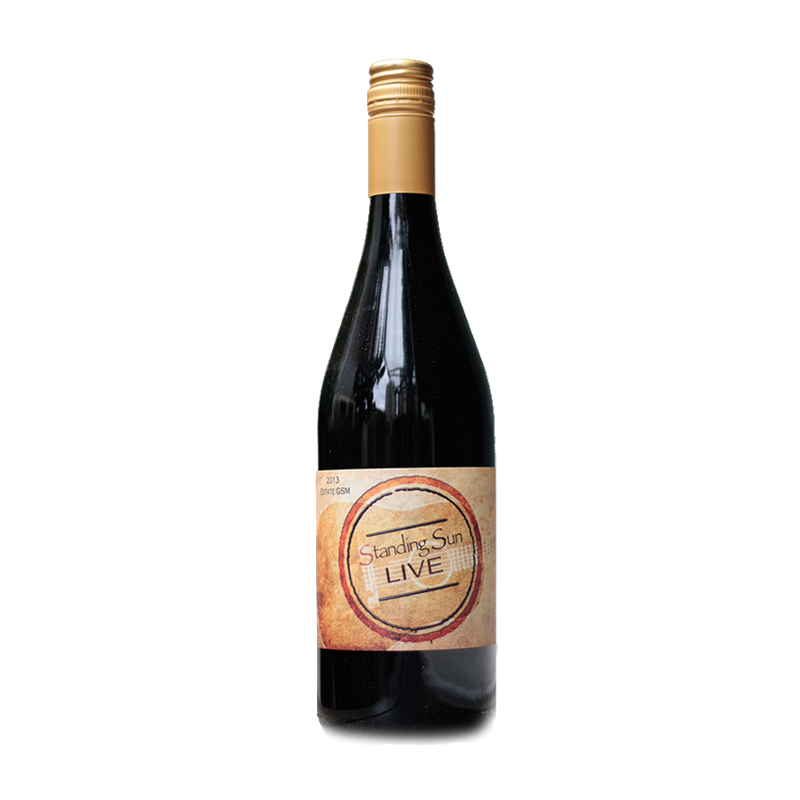 史坦丁桑 莊園GSM混釀葡萄酒
Standing Sun Varietal Estate GSM
NT$ 1300
About this wine
這款GSM是在加洲Santa Ynez山谷Calzada Ridge的釀酒師John Wright's Estate葡萄園種植。John專注於從聖塔內茲山谷的首選葡萄園,以小批量手工製作的羅納葡萄酒為主。 水果來源於葡萄園特有的品種,每種都有自己的特點和多樣性,Santa Ynez山谷由於其產量相對低而難以在南加州以外地區獲得,並且很少出口到國際市場。
如果要找加州最好的精品葡萄酒,Santa Barbara必定是秘密基地之一,Santa Ynez和Santa Maria Valleys周圍地區有超過150家精品酒莊,主要種植生產酒體健壯的世界級羅納葡萄品種(歌海娜,西拉,佩蒂西拉,黑比諾等)為主。然而加州外區域要從Santa Inez Valley取得葡萄酒一直很困難,因為他們近70%的葡萄酒已被葡萄酒釀酒俱樂部訂購,主要供應南加州的葡萄酒愛好者。這是這些葡萄酒首次在台灣上市。
不同於美洲西海岸的大部分山脈是南北向,Santa Ynez聖伊內斯山脈是東西向的。因此Santa Ynez和Santa Maria Valleys不僅沒有受到海洋的保護,而且聖巴巴拉的大部分葡萄酒都是在這裡成長,它們通向太平洋海岸線的山谷一年中大部分時間都很冷,早上經常在霧中浸泡,下午則被微風吹過。然而當你向內陸移動時,溫度會升高,但是潮濕多風的海洋影響甚至會持續到最深的峽谷。
這種良好的土壤條件,艱難的大風天氣,潮濕的霧氣和不同高度的組合,為生產具有優良品質和品味的大膽葡萄酒提供了理想的環境。StandingSun葡萄酒是Santa Inez Valley地區葡萄酒的典範。
This blend of Grenache, Syrah, and Mourvedre was grown on winemaker, John Wright's Estate vineyard on Calzada Ridge in the hills of the Santa Ynez valley, California. Santa Ynez Valley wines are difficult to obtain outside of Southern California, due to their relatively low production quantities and are rarely exported internationally.
Santa Inez Valley – Standing Sun Wines
One of the best kept "secrets" of California wines is the area around Santa Barbara (the Santa Ynez and Santa Maria Valleys); more than 150 boutique wineries produce many robust, world class Rhone varietals (Grenache, Syrah, Petit Syrah, Pinot Noir among others). However, obtaining wines from the Santa Inez Valley outside of California has been difficult, as nearly 70% of their wine production already has been subscribed through the wineries wine clubs, primarily to wine lovers in Southern California. This is the first time these wines have been available to Taiwan.
Unlike most of the mountain ranges on the West Coast of the Americas, which run north to south, the Santa Ynez Mountains align east to west. So rather than being protected from the sea, the Santa Ynez and Santa Maria Valleys, where most of Santa Barbara's wine grapes are grown, open onto the Pacific Ocean. The coastline valleys can be quite cold most of the year, often soaked in fog in the mornings and whipped by breeze in the afternoon. However, temperatures creep higher as you move inland, yet that wet and windy ocean influence persists even into the deepest canyons.
This combination of great soil conditions, difficult, windy weather, moisture laden fog, and varying elevations, provide the ideal environment for the production of bold wines with great character and taste. Standing Sun Wines are a great example of wines from this area.
資 訊
年        份:2013
莊        園:John Wright's Estate, Santa Inez Valley, California
產  區: Santa Inez Valley, Santa Barbara County, California
葡萄品種:30% Grenache 40% Syrah 30% Mourvedre
酒精濃度:14.6%
風味搭配
品酒筆記:Grenache(格那希)、Syrah (西拉)、 Mourvedre (慕合懷特)的完美節合,為您提供了這款大膽優雅的葡萄酒。 每個品種優缺點特色互補。這種活潑的組合呈現紫羅蘭、胡椒的香氣、尾韻是黑莓和五香粉。 可可、黑櫻桃、煙灰、單寧和辛辣的口感貫穿你的味覺。
佐餐食物:非常適合搭配牛排和肋眼牛排料理
Tasting Notes:A beautiful marriage of Grenache, Syrah, and Mourvedre offers you a wine of daring elegance.   Working together each varietal complements the next. This lively blend surrenders a nose of violet   and pepper, finishing off with blackberry and allspice. An air of deep cocoa and port-like qualities   introduces you to a bolder side of our beloved Rhône blend. Dark cherry masques its way in, as   soot and a tannic, peppery finish persist across your palate.
Pairings:Pairs well with fattier and rib-eye steaks.