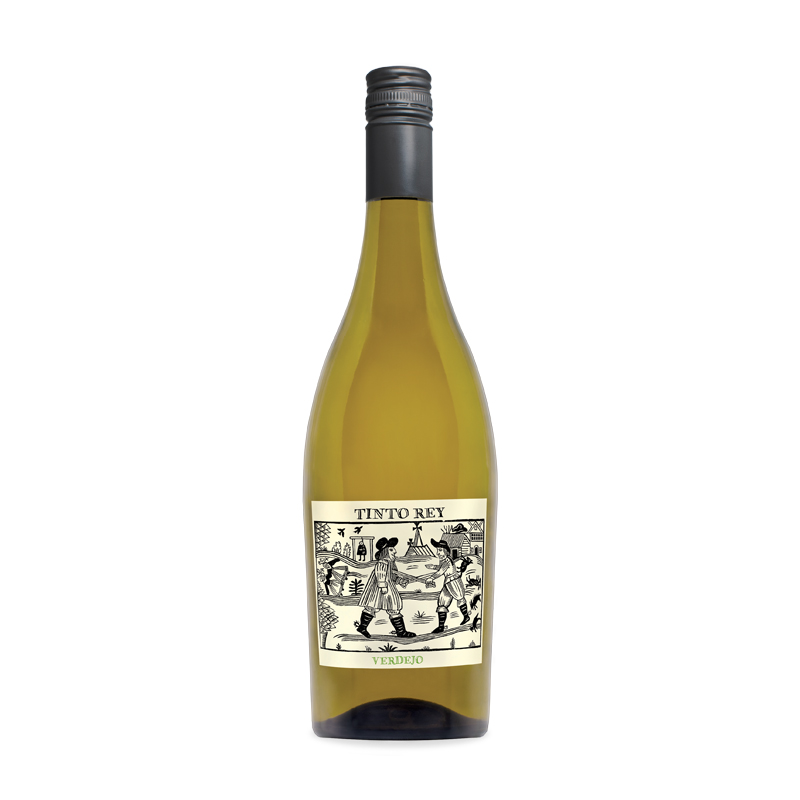 汀特芮 莊園頂級佛德喬白葡萄酒
Tinto Rey Dunnigan Hills Estate Bottled Verdejo
NT$ 1100
About this wine
Tinto Rey意為紅色國王,是以西班牙為中心意涵的的名字,Verdejo這種西班牙品種在美國很難得到,Dunnigan山上,因為地中海型溫暖氣候特別適合Verdejo品種生長。加上沙礫土壤、降雨量少提供Tempranillo、Tannat、Graciano和Verdejo的理想條件。我們在清晨用手工搭配機器雙重挑選出的葡萄被全部壓碎後,在中性橡木桶和不銹鋼罐中桶裝發酵,再移至中性橡木桶中陳化5個月以增加複雜性和口感.口感清脆獨特。
The Verdejo is always the first varietal to be harvested on our estate. We pick in the early morning hours both by hand and machine. A portion of the grapes were whole cluster pressed. Then the wine was fermented in neutral oak barrels and stainless steel tanks. Barrel fermented lots were aged 5 months in neutral oak to increase complexity and mouthfeel, resulting in a wine that is crisp and refreshing with great complexity and mouthfeel. Here in the United States, Verdejo is hard to come by, but we grow this Spanish varietal in the Dunnigan Hills because it thrives in our terroir
資 訊
年        份:2017
酒        廠:Matchbook
產  區:Dunnigan Hills AVA
葡萄品種:89%Verdejo、11%Chardonnay
酒精濃度:13.5%
風味搭配
品酒筆記:2017年的Verdejo具有杏,桃,金銀花和淡淡香水的香氣。口感清爽甜美,帶有柑橘類水果、獼猴桃、楊桃和檸檬餡餅。 在中性橡木桶中陳釀這種葡萄酒的獨特步驟使其口感柔滑而復雜,並具有完美的口感。
試飲溫度:10°C~12°C
佐餐食物:作為開胃酒或搭配烤明蝦,新鮮牡蠣,意大利麵食或新鮮的夏日沙拉
Tasting Notes:This refreshing and distinctive Spanish wine comes right from our estate vineyards. The 2017 Verdejo has aromas of apricot, peach, honeysuckle and just a hint of perfume.The palate is bright and luscious with flavors of citrus fruits, kiwi, starfruit and lemon tart. The unique step of barrel aging a portion of this wine in neutral oak makes it silky and complex on the palate with well integrated flavors.
Pairings:Pair this lovely white wine with grilled prawns, fresh oysters, pasta primavera or a fresh summer salad.
獎 項
2018年丹伯格國際葡萄酒大賽金牌
2018 Dan Berger's International Wine Competition GOLD.